Hot Melt Adhesive Mixing Plant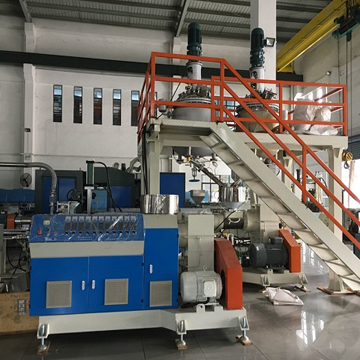 KERONE hot melt adhesives Plant are uniquely designed materials that are ideal for a variety of applications where simplified processing, streamlined manufacturing and/or end-product protection are required.
High bond strength, low application costs and processing safety are at the foundation of materials, which are widely used in markets as diverse as electronics, medical, automotive, furniture or food and beverage. Hot Melt Adhesive is a melting combination of Resins, Polymers and additive, Its require specific plant and machinery, Production of hot-melts, sealing, and waterproofing sheets has changed due to advances in technology, with resulting improvements in quality, productivity, flexibility, and ecology.

Product various shapes includes hot melt glue stick, granule hot melt adhesive, pad hot melt adhesive, pillow shape hot melt adhesive, and block shape hot melt adhesive, etc,
Application
Pharmaceutical
Paper
Food and brewage processing
Dairy and Dairy products
Plastic and Rubber
Ceramics
Chemical
Automobile
Textile
Paper and Printing
Industrial Scale Hot Melt adhesive Plant
Industrial scale Hot Melt Adhesive Plant is highly productive having ability to handle complex coating needs. KERONE's Industrial scale adhesive plant helps in accommodating specialized requirement of customization, each system is design and nurtured by team of experts having more than 40 years of knowledge along with dedicated team to support which make us completely reliable and customer friendly company. With our coating solution help our client to be step ahead from time for technical advancement, our Industrial or commercial scale (complete scale) Adhesive plant are well known for below features:
Simplified and easy to operate but very effective control system.
Lesser or minimum human interface, automated completely.
Precisely build machinery after all calculation so that accurate repeatability is achieved.
Technically advance implementation to offer long term committed performance
Pilot Mixing Plant for Hot Melt Adhesives
KERONE are having +42years experience in designing and manufacturing Pilot mixing Plant for hot melt adhesive. Pilot mixing plant for hot melt adhesive is available with a wide choice of size configurations, designed to match your specific product mixing need. Kerone have experience with pilot plant design & construction across multiple industries. Kerone is a recognized world leader in the design of pilot plants, manufacture of a range of pilot plant. KERONE offer economical, energy efficient, advanced technology dryer that can fit in both budget and process of requirement of client. A pilot plant is an engineered system designed to demonstrate the viability of a process technology without the cost of a full production-level system.
Advantages:
Integrated Design-Build Facilities
Highly customizable
Modular Design and Fabrication
Unique Fast-Track Project Execution Methodology
Retained Knowledge and Skill
Safety
Quality Assurance
Application :
Pharmaceutical
Food and brewage processing
Ceramics
Chemical
Automobile
Textile
Paper and Printing