Microwave Medical Waste Treatment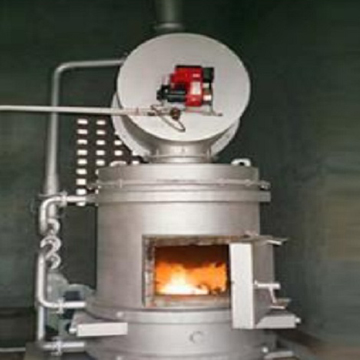 Hospitals and other medical facilities generate huge amount of waste those cannot be disposed directly as these waste might contain hazardous chemicals, or infected tissues, cloths or other used medical devices and apparatus. Direct disposal of it can lead to some other kind of disease spread to community. To avoid any disease spreading and contamination of other kind its required to reduce the direct disposal. Reuse and Recycle of can also be possible option to reduce the waste disposal as Incinerating also results in polluting environment.
One of the potential solution is to disinfect and try to reuse or recycle all possible medical equipment. Microwave can be one of the potential and environment friendly solution for medical waste treatment and disinfestation. Almost all type of microorganisms gets destroyed by application of microwave frequency of about 2450 MHz. Water contained are rapidly heated and results in destroying of the infectious components and compounds.
Application
Working life is more than conventional heating systems
Quick and Easy installation
Lesser maintenance
Condensed construction
Accurately designed and engineered
Hassle-free operational
Highly durable
Energy and Cost efficient
Consume lesser power
Efficient performance
Fit to pocket
Fully automated machine with PLC control panel and online printer
Operating temperature can be raised in few seconds printer
Automatic door operating mechanism
State of art material handling systems
High temperature resilient silicon gasket
Advantages of Microwave in medical/bio-waste treatment:
| | |
| --- | --- |
| Lower processing time | Improved process control |
| Fast and uniform heating | Ability to operate from an electrical source |
| Selective heating/drying | Lower energy consumption |
| Direct utilization of large-sized feedstock's | Clean and no emission of any gases or residuals |
| Better production quality | Highly controllable |
| New materials and products | Compact in size |
| Energy efficiency | Economical processing |
| Overall cost effectiveness/savings | |