Flameproof Heater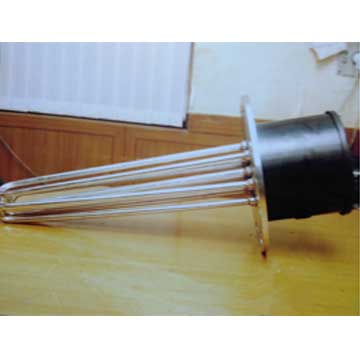 KERONE is engaged in producing wide assortment of Flameproof Heater for industrial utilization purpose. This heater is available with burst or flame protected quality approved air warmer for zone 2 or zone 1 area in case the heater is used in risky environment. The offered heater has been verified by CPRI and it is suitable to be used for procedures for which flame protection facility is required. Its application can be noticed in power generation, gas and oil refineries, chemical and petrochemical industries. This heater is designed with powerful heating medium that has 80/20 nickel chrome made protection wire. This wire is effective in immediate heating up of liquids and gaseous substances of pressure vessels and storage tanks. Materials like 321 grade stainless steel, Monel, 800/825 grade incoloy, 600/625 inconel, titanium and 316L/316 grade stainless steel have been used as its sheath material. The offered Flameproof Heater uses multiple or single heating components to meet specific heating requirements of perilous working environment.
Features
Equipped with standard grade terminal box having A, C and B classes of temperature
Equipped with sealing components to avoid moisture.
The defective components can be changed or repaired independently sans changing the whole system.
It is accessible with anti condensing heater as part of its optional accessories.
Maximum 1000kW consumed rate (although higher rating can be attained via combining different enclosures)
Easy to dismantle type components can be obtained to make its replacement function hassle free. This procedure assists in changing of parts sans removing all its parts.
Perfect for high temperature prone working environment
80/20 nickel chrome protected wire has been used to design its components. All these parts are treated with magnesium oxide based powder and these are enclosed within erosion or rust proof tube.
Applications
Heating of tank
Hydrocarbon liquid
Fuel gas
Heating medium
Heat transfer oil
Crude oil
Industrial gases